Actual interest rates and APR's may vary based on credit history.
Assumptions

Western Security Bank, Division of Glacier Bank
866-238-4917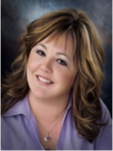 Kelly Duray
VP, Real Estate Loan Originator
2675 King Avenue
Billings, MT 59102
Office: 406-238-8157
Fax: 406-238-8160

Email: kduray@westernsecuritybank.com
Business Hours: 8am – 5pm Monday - Friday
As a native of Billings with more than 10 years of experience in real estate lending, I am very familiar with both the local real estate market and the home buying process. I am versed in most types of real estate loans  specializing in working with first time home buyers and  assisting those who are building  from the ground up.  My many years of   experience combined with the wide variety of products available at Western Security Bank allow me to identify the  program that best  meets your specific circumstances. Whether you are buying or refinancing, I am eager to help you through the process. Read more about Kelly...
Western Security Bank Benefits

Ready to close on your mortgage quickly?
Apply Online! Use this simple application to get your mortgage approved in minutes!
Still want to have personal assistance?
You can call or e-mail me to answer any of your questions or to ask for advice.
Free Pre-qualifications
I offer free pre-qualifications, so you can shop for your home knowing that you can afford the mortgage.
Confused about which program to choose?
I offer a variety of loan options to choose from including fixed rate mortgages and adjustable rate mortgages. I offer easy to understand explanations of each program on the site and I am always just a call or e-mail away!
NMLS Registry Number – 716674